"

CYBERPUNK CITY: REFRAMING TOKYO AS A FUTURISTIC WONDERLAND

"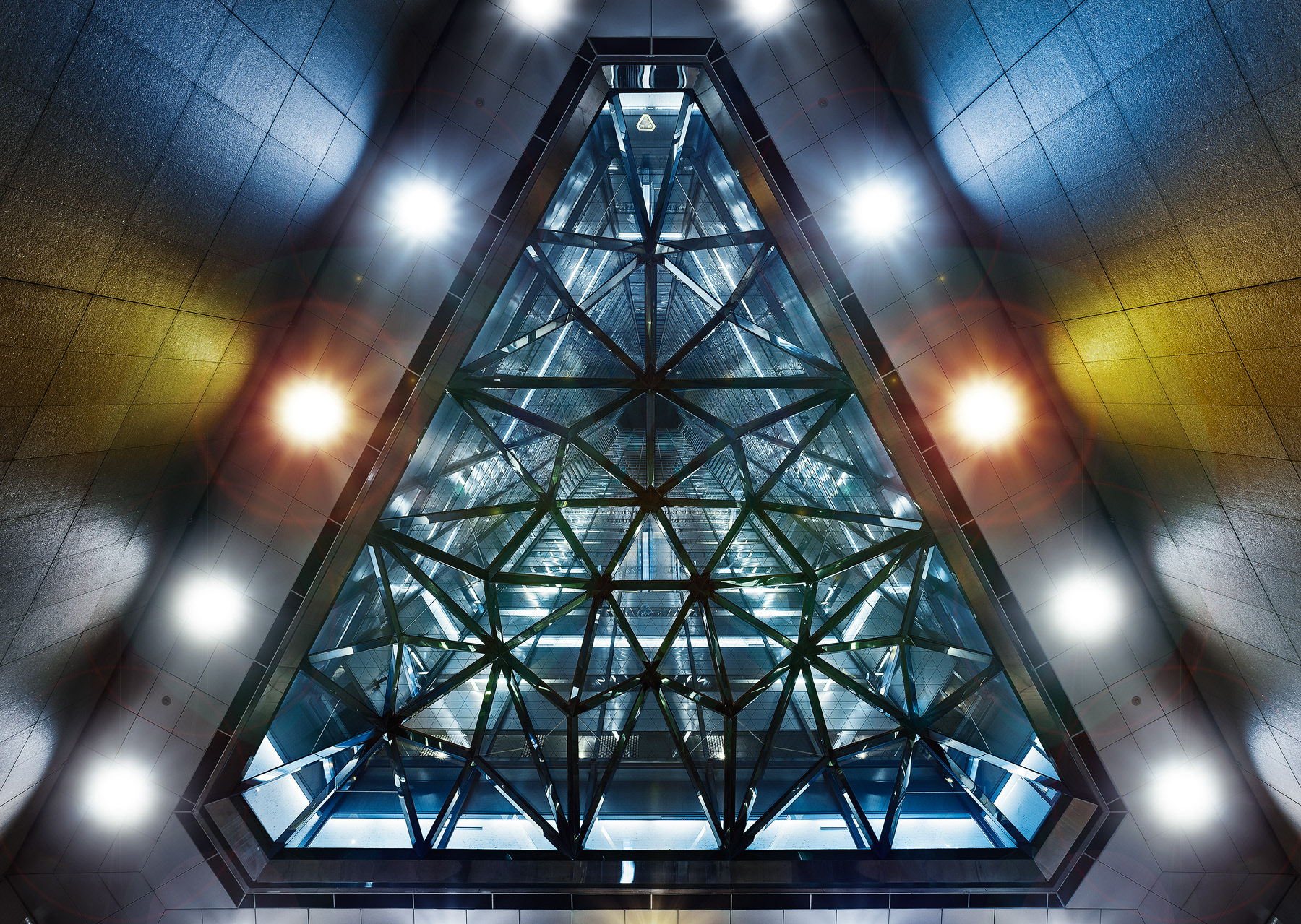 I grew up in England, but I was aware of Japan from an early age. I started doing judo and karate when I was 6 years old and I started playing Japanese video games from roughly the same age. My dad was an architect too, so I was always subconsciously interested in buildings and cities. He had a Canon AE-1 SLR camera which I was fascinated by and I remember that "Made in Japan" was inscribed on it. Lots of the other electronic gadgets of my childhood were also from Japan. Products such as Nintendo Gameboy, Sega Genesis, Sony Playstation, Sony Walkman, Casio G-Shock, etc. These high tech products made me believe that Japan was a very futuristic place and this belief was further enhanced when I saw Japanese anime like Gundam and Akira. 
After living in Japan for 10 years, I don't think that life here is any more futuristic than it is in any other developed country. But in these images, I try to transform Japan into the digital future world that I had imagined it to be - as the Land of Technology.
幼い頃から空手と柔道を習い始め、日本にはとても親しみを感じていました。
気付けばたくさんの日本のものに囲まれていたように思います。
建築家の父が持っていたCanonのAE-1は私のおもちゃ代わりだったし、何より身の回りにある多くの電子機器は日本のものでした。
例えば任天堂のゲームボーイやカシオのGショック、ソニーのウォークマン、シャープのテレビにヤマハのキーボード。
それらは、子供の頃の私が「日本はとても未来的な国に違いない」と思うには充分すぎるほどのものでした。
​​​​​​​
大人になった私は、日本が本当に未来的な国なのか自分の目で確かめるべく、2008年に来日しました。
しかし日本で暮らしてみて分かったことは、日本が他の先進国と比べて未来的ではなかった、ということ。
そこで私は、自分の理想の未来的な国を写真の中で表現しようと思いました。
ここにある写真には、私が子供の頃に思い浮かべていたハイテクの国が写されています。
Click on the image below for more details